BROOKES EDUCATION GROUP ACHIEVES THE IMPOSSIBLE
EXPERT RECRUITMENT TACTICS TRIUMPH OVER TRAVEL CHALLENGES
Brookes Education Group (BEG) joins educational institutions world-wide facing significant challenges due to unprecedented circumstances as a result of the global pandemic, Covid-19.
A global network of international schools housed across the U.S.A., Canada, United Kingdom, India, Russia, and South Korea, it was imperative Brookes rapidly adapted learning practices to continue to provide top-tier education. Each school restructured curriculum to deliver engaging lessons online, while also ensuring the safety and care of communities by following local government directives and developing strict safety protocols.
What still poses as one of the biggest challenges faced in education, specifically to international and boarding schools, is stringent travel restrictions. How do these schools guide international students safely back to campus?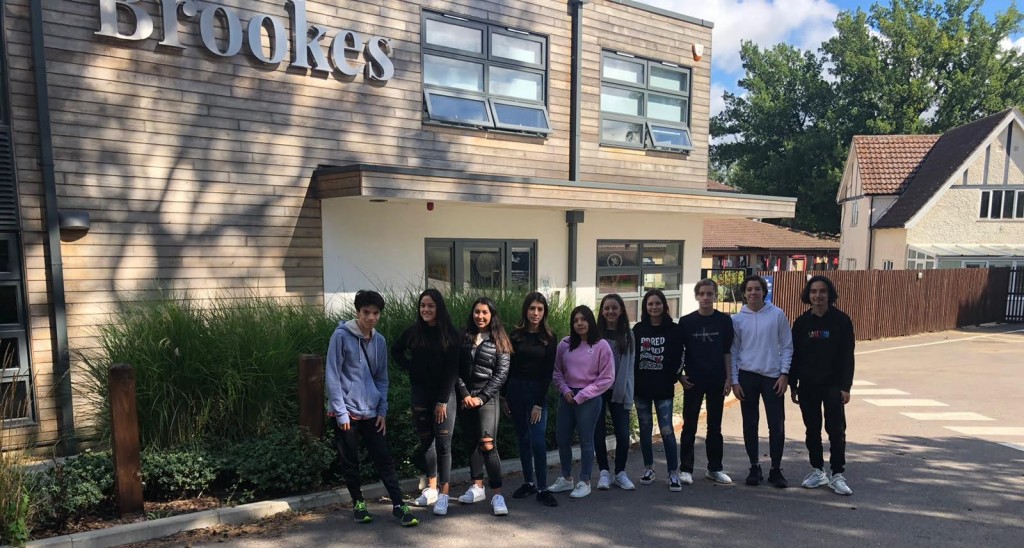 This was the question Executive Recruitment Director, Martin Staffolani, faced in September 2020, when students from Mexico were unable to return to the Brookes Canadian flagship campus, Brookes Westshore.
Travel restrictions tightened, countries limited entry to 'essential travelers' and visa processing for September 2020 took a hard hit due to biometric centers closing. As a result, students were unable to re-enter Canada from Mexico.
"I evaluated the realistic possibility of transferring students between the Brookes global network of schools as global exchange is a unique offering provided by Brookes," explains Mr. Staffolani. He continues, "My goal was to shift students to a Brookes campus so that they could continue in-person classes rather than online learning."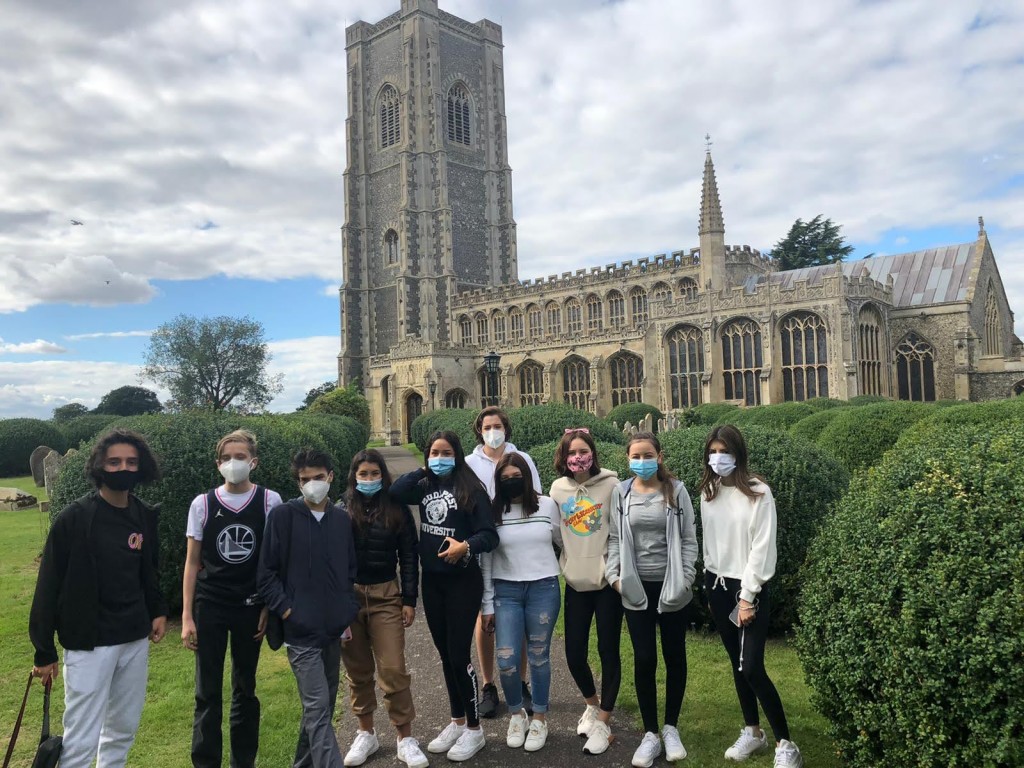 Following thorough investigation, Mr. Staffolani discovered students from Mexico were able to enter the United Kingdom under the Short-Term Student Visa. The 6-month stay visa, required a valid passport for the duration of the student studies, school supporting documents and documentation demonstrating that Covid-19 protocols were in place at the School.
The solution of the Short-term Student Visa ensured students were able to continue in-person studies at Brookes United Kingdom while also providing students with the experience of a short-term cultural exchange and the opportunity to forge life-long connections with other Brookes students.
"What motivated us as a family was to be able to give our son Fernando a global vision and a much more complete panorama at an early age [13] which is only achieved by traveling to different countries, living with people from different cultures and traditions," shares Mr. Gilabert, father of Fernando, exchange student at Brookes United Kingdom. He continues, "the most valuable thing was the life experience acquired in the UK with the kind and attentive people who received [Fernando]. He made good friends that he will surely frequent in the future and also learned English, what more could you ask for?"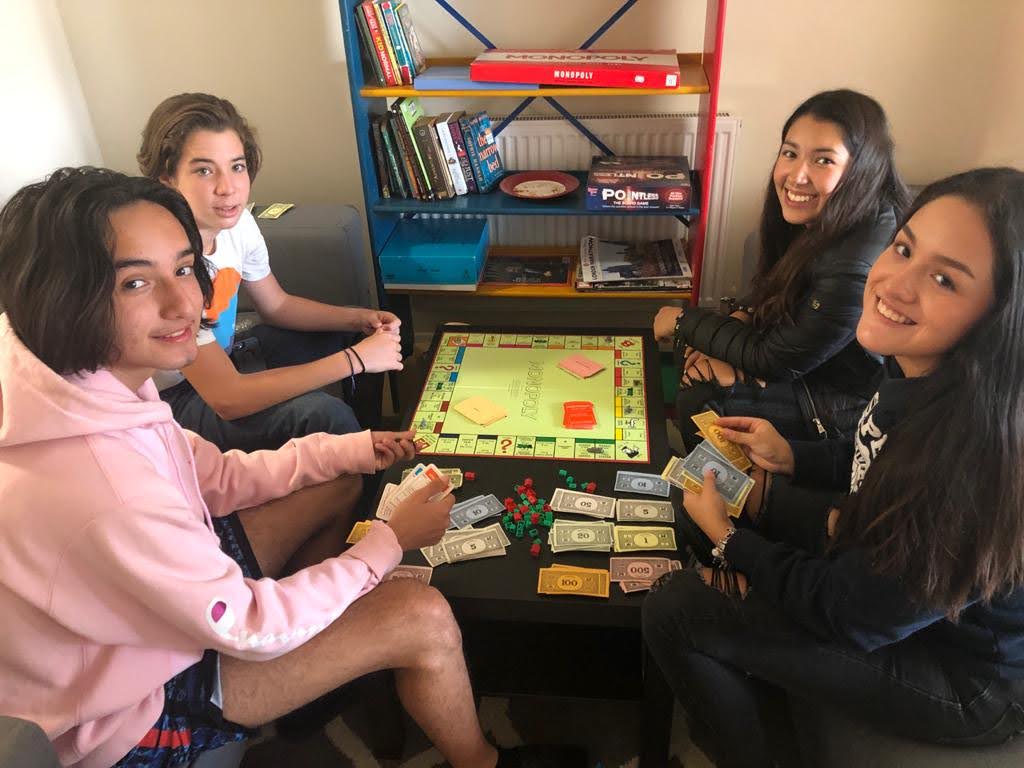 Following this experience, Mr. Staffolani and his team continue to provide care and support to families looking for a personalized solution for their children. We asked Mr. Staffolani what advice or tactics he would impart with other Directors in Recruitment facing adverse challenges:
LESSON 1:
Never Give Up! There Will Always be a Solution
In August 2020, Brookes Education Group made the decision to transfer 6 students enrolled at Brookes Westshore and who were unable to enter Canada to Brookes United Kingdom. Scheduling ongoing personalized webinars and virtual meetings with prospective students and agents allowed us to raise this number to 15 students.
Our biggest challenge was with airlines cancelling and rescheduling flights. My biggest piece of advice here is, do not give up! Despite cancelled British Airways flights between London and Mexico, the inability to fly through Europe, and government directives shifting travel restrictions, we finally found a solution by disregarding already bought return flights and re-purchasing separate flights home for students in December [2020].
Our care and attention to parent communication ensured that our families understood the safety and well-being of their children was our primary concern.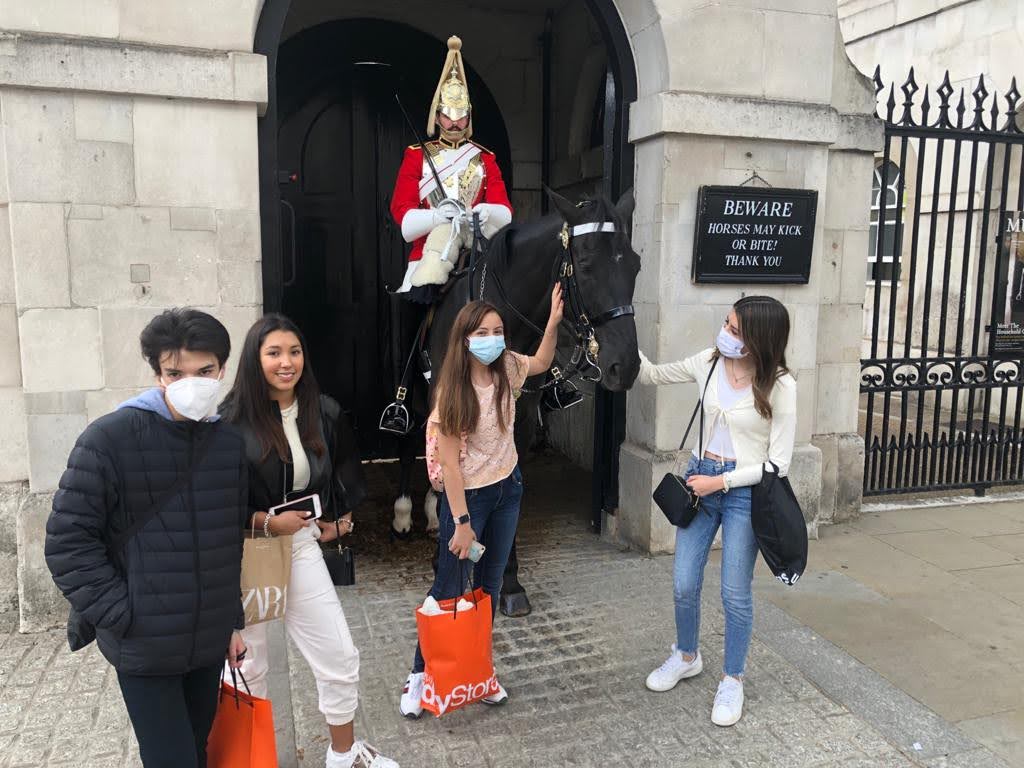 LESSON 2
Maintain a Flexible Mindset

In times of travel instability it is advisable to buy a ticket which allows changes or refunds for eventual cancellations.
From our experience with students at Brookes United Kingdom, government directives continue to shift and change.
For example, our students were in London on a cultural tour, when it was announced students needed biometrics taken in order to complete their Study Permit for Canada. Due to Brookes United Kingdom's diligence, all students were able to do so before departing the United Kingdom in December.
Although we had tackled one challenge, cancellations in flight paths were the next. Following re-purchasing of tickets, all students were able to safely return to Mexico, with confirmation that their Canadian Study Permit was granted.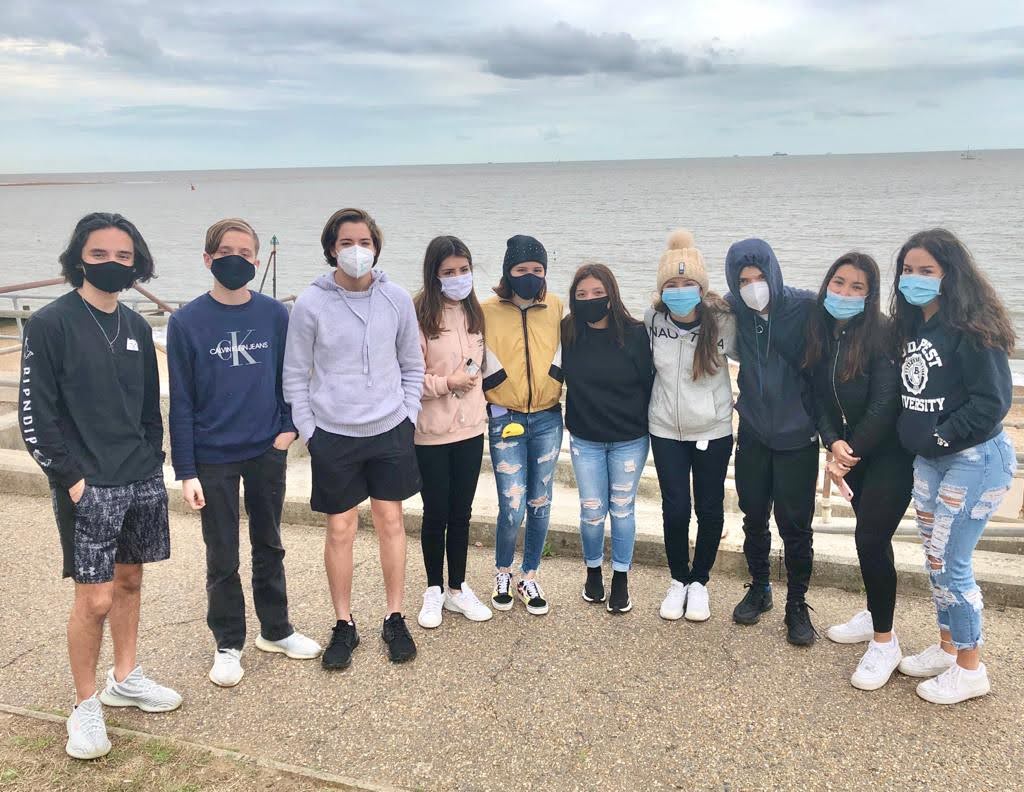 LESSON 3:
Be Alert, Be Informed, and Act Fast!

Although we had secured the Canadian study permit and students were able to resume classes at Brookes Westshore, a last-minute announcement by the Canadian authority imposing a COVID PCR test 72 hours before departure began on January 7, 2021. This announcement also required:
students to apply for the Electronic Travel Authorization (eTA) registration
compliance to the mandatory 14-day isolation or quarantine
the ArriveCAN application downloaded to their phones prior to arrival for contact tracing purposes
Our team ensured students were prepared to touchdown with all necessary documents and our school had a comprehensive strategy for the 14-day mandatory quarantine.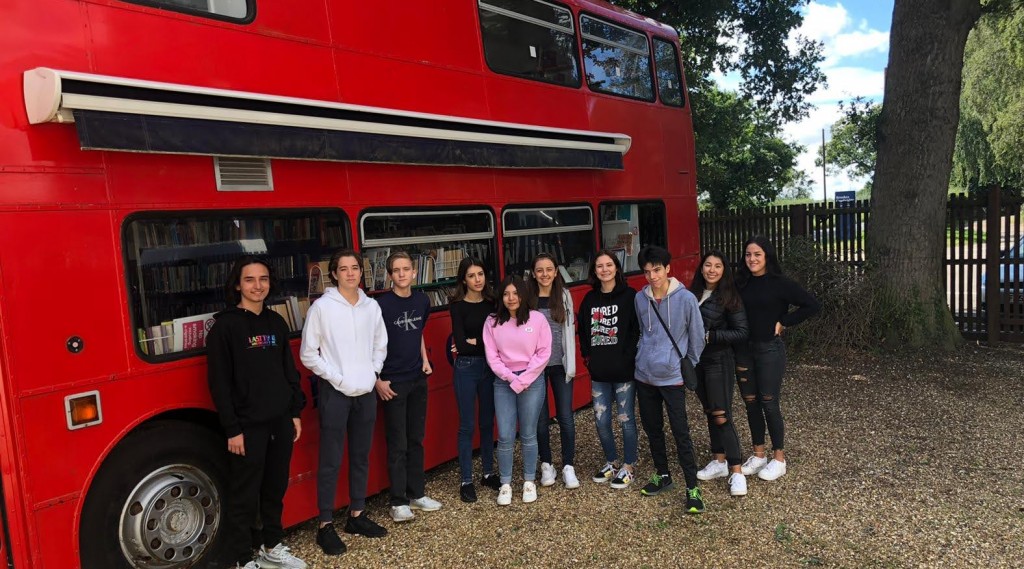 LESSON 4:
Personal Attention and Regular Communication is Paramount!
Our team, through daily communication with agents and families, were able to guide students through a very challenging and uncertain time with care and unconditional support.
"As an international education agency, Brookes Education Group has been wonderful to us during these trying times," reveals Liliana Avila, Agent at Avila International Education Consultancy in Mexico. She continues, "their personnel have supported us at all times with the student logistics and academics. They have been present for our students and have truly cared for them while being abroad. A former student from Brookes UK even succeeded a transfer to Brookes Westshore Victoria, in British Columbia for the January semester. In brief, the entire experience has been amazing."
Through commitment, all students transitioned safely to Brookes Westshore for January 2021.
LESSON 6: Trusted Agent Relationships are Key to Success
During the pandemic, agents and schools alike had one common goal; to transport students safely to their school of choice for in-class learning. Together, we forged a process where we gathered student documents, actioned testing, and visa applications to ensure students were able to take advantage of travel windows.
When our team knew we were able to transfer Mexican students to the UK with a Short-Term Visa, our Recruitment team held immediate webinars with agents. Additionally, there was a window to drive enrollment for Brookes UK. Our agent partners reactivated and actioned conversations with prospective parents for immediate admittance.
We set up communications channels with recruitment, agents and parents to guarantee quick action on urgent requests. Understanding that time was sensitive meant that trust between all parties to hit targets was of the utmost importance. Through our valued and long-standing partnerships with agents, Brookes successfully transfered students safely between global schools.
***
ABOUT BROOKES EDUCATION GROUP

Brookes Education Group was founded by a team of international educators who share the desire to deliver high-quality education accessible to youth around the world. BEG is a globally known network of international day and boarding schools across nine countries; Canada, U.K, Russia, U.S.A, South Korea, India, China and soon-to-be Ukraine.
Brookes develops schools that focus on the whole child through the rigors of academics, the balance of physical education and socio-emotional support. Our global network offers a range of curriculums including the International Baccalaureate Diploma Programme (IBDP), Advanced Placement, GCSE program, and provincial curriculums guiding students to top-tier universities around the world.
BEG embraces and celebrates diversity, with students from over 21 different nationalities. Together, we strive to build a globally connected community of internationally minded students pioneering connectivity, creativity and character.