Brookes Westshore 2022-2023 Top Achievements
Brookes Westshore marked the conclusion of the 2022-2023 academic year on Friday, commemorating a remarkable year filled with accomplishments in various areas. The day was dedicated to honoring these achievements, commencing with the festive Celebration of Learning ceremonies. Each individual invested significant effort to unlock their potential and is now prepared to progress to the next phase of their educational journey in the coming year.
Dr. Rui Li, Vice Principal of Academics and DP Coordinator says, "It has been a remarkable year filled with growth, resilience, and unwavering dedication." She continues, "We are immensely proud of each and every one of our students for their hard work, perseverance and achievements throughout the year. We extend our deepest gratitude to our amazing team of educators, support staff, and parents for their unwavering commitment to our students' success."
Brookes Westshore takes immense pride in the monumental successes achieved this year, all made possible by the unwavering support and dedication of the entire Brookes community. Read on for an in-depth exploration of our top 5 remarkable achievements.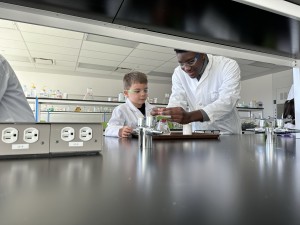 #1: Unleashing Brilliance: Celebrating Exceptional Academic Achievement
Brookes Westshore takes immense pride in celebrating a year filled with outstanding academic accomplishments. Students have consistently displayed their intellectual prowess, curiosity, and unwavering dedication to excellence. The graduating class of 2023, particularly, has proven their mettle in the rigorous IB Diploma Programme, supporting and inspiring one another throughout their transformative journey. Their exceptional performance in internal assessments, mock exams, and final IB assessments stands as a testament to their diligence, determination, and the exceptional guidance provided by our esteemed team of educators.
Dr Rui Li, Vice Principal of Academics and DP Coordinator says, "During the IB May exams, the graduating class of 2023 showcased an impressive ability to stay focused, persevere through challenging questions, and maintain a positive outlook. The sight of countless smiling faces after the exams was truly uplifting. The students have wholeheartedly embraced the values of the IB philosophy, embodying the qualities of lifelong learners, critical thinkers, and compassionate individuals."
Notably, our graduating students this year have received offers from prestigious institutions such as Penn State University, University of Syracuse, University of Washington, Istinye University, Virginia Tech, University of Toronto, University of British Columbia, and Queen's University, among others, spanning diverse fields of study.
These academic achievements not only reflect the concerted efforts of our entire school community but also serve as a powerful reminder of the transformative impact of education. We eagerly look forward to building upon this success, empowering our students to thrive as global citizens and become the visionary leaders of tomorrow.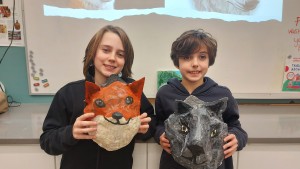 #2 Igniting Change: Empowering Students through Dynamic Initiatives
From vibrant Masquerade Balls and thrilling Student vs. Staff Soccer Matches to Paint Night Tea Parties and enlightening International Fairs, the students at Brookes Westshore are showcasing incredible initiative! 
"This academic year stands as a testament to the most successful year ever when it comes to student-led initiatives. Witness the remarkable efforts of our students as they organize beach clean-ups, host clothing swaps, and collect food for those in need, embodying the spirit of compassion and service." Says Jacob Baumgartner, Coordinator of Community and Health, MYP Mathematics and Drama. 
At the heart of this movement lies the Student Leadership Committee (SLC), a dedicated group focused on nurturing student development and growth. We are witnessing firsthand the empowering effects on our students, as they take charge of their endeavors. The SLC is divided into four committees – Creativity, Service, Global Awareness, and Student Welfare – each playing a vital role in organizing and hosting our monthly community blocks. This year, we have even witnessed students confidently delivering presentations to our esteemed faculty.
With the unwavering support of the caring teachers and staff, students are fearlessly embracing new challenges and honing their skills. Together, the Brookes Westshore community are cultivating an environment where student agency flourishes, fostering the holistic development of our remarkable learners.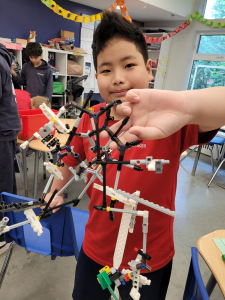 #3 Elevating Excellence: Embracing the MYP IB Learner Profile Journey
In the IB MYP this year, students showcased their creativity by designing unique shoes, crafting captivating marble mazes and birdhouses. They demonstrated their knowledge of measurement through the creation of dream playgrounds and homes, while also employing games and surveys to exhibit their understanding of probability and statistics.
They connected real-life experiences to the scientific and social concepts they were learning so that they could understand more about how (and why) the world works the way that it does. They learned about cultures and societies around the world through research projects.
The Grade 10 MYP students engaged in their own personal projects, using their approaches to learning skills to develop criteria and implement action plans to help them meet their goals.
"We celebrate their desire to ask good questions and then use their resources to find the best answers! We are so proud of our community of learning," commented Melanie Moroz, MYP Coordinator.
She continued, "Students are Inquirers, Thinkers, Communicators and Risk-Takers, and showed us how Knowledgeable, Open-Minded and Balanced they can be. We appreciate the Caring and Principled ways that they treated their community and are continued to be amazed by the Risk-Takers who push themselves to new levels of achievement."
#4 Charting Progress: Navigating the IB Programme Evaluation Journey with Linda Bayes
In rounding out the end of year, we spoke with Deputy Head of School, Linda Bayes who shared the immense progress of Brookes Westshore and the IB program.
"One of our top achievements as a school is the successful completion of the IB programme evaluation. This is a rigorous process of planning and reflection which takes place over a 2 year period. The implementation of the IB curriculum offered at Brookes was evaluated by a group of 4 IB representatives."
"Part of this evaluation process involves a review of the programme development which occurs on an ongoing basis. We had worked on several different aspects of the curriculum from student agency, language policy review and literacy. Faculty identified several items for implementation and we are most proud of the strategies we have developed to promote literacy."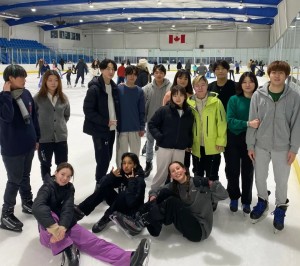 #5: Nurturing Home Away from Home: Empowering Dorm Students at Brookes Westshore
In the residence at Brookes Westshore, the dedicated dorm parents tirelessly provide unwavering support, nurturing, and care to every student under their guidance. Their efforts go beyond academic assistance, extending to guiding students in finding a healthy balance between study and self-care, or mentoring on punctuality and getting to school on time. They instill in grade 8 students the value of positive communication with their peers and serve as empathetic listeners across Grades 6-12. Over the year, the dorm parents have helped students navigate personal challenges and forge a familial bond, embracing all students who consider Brookes Westshore their home.
Speaking with the Dorm lead, Charissa Butler, she shared the collective achievements by her team and, most importantly, the students. 
"Our accomplishments in the residence cannot be measured by awards or statistics. Instead, they are reflected in the stories of Meg, accepted to Penn State, and Heromi, who is preparing for an international university in Asia. Their success in overcoming the challenges of grade 12 can be attributed to their hard work, the guidance of exceptional teachers, and the round-the-clock dedication of the dorm parents. These dorm parents are committed to fostering personal growth, ensuring safety, promoting health, and supporting overall development."