Education Has No Borders: Brookes Education Group Launches World-Wide Online Learning Program: The Global Transfer Program
FOR IMMEDIATE RELEASE
July 20, 2020 – Brookes Education Group (BEG) develops a world-wide program, the Global Transfer Program, aiming to bridge the gap for students who have been displaced during the global pandemic, Covid-19, and striving to further students education in the International Baccalaureate Diploma Programme (IB DP).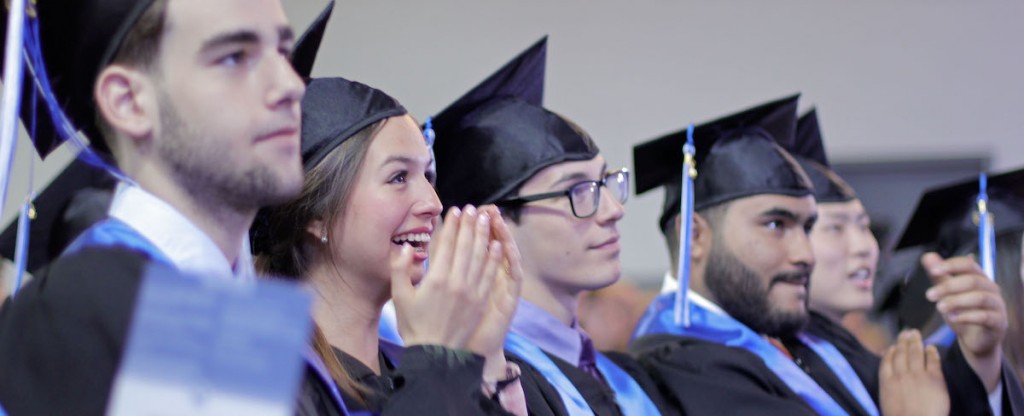 Brookes Education Group, a globally connected network of schools, launches the Global Transfer Program allowing students to study the IB DP online for one year, and transferring students into a Brookes school located in culturally unique places around the world: USA, Canada, UK, South Korea, Russia, India, and soon-to-be the Ukraine.
"Today, the education sector, like the commercial and industrial sectors, are faced with the challenges relating to a new normal in the way we go about our daily lives," says BEG Director of Asia-Pacific, Kevin Skeoch. He continues, "Brookes Education Group is taking the lead and keeping up-to-date with the rapid changes in the education sector."

The IB DP courses will be delivered by Brookes in a blended delivery model, mostly asynchronous. Students will follow a two week rotation including live classes and lessons through multimedia presentation objects delivered through ManageBac, a Learning Management System serving over 3,000 schools globally.
Mr. Skeoch said, "Distance learning has always been available, however, the structures to support students with different learning plans has not always kept up to the same level of standard." He continues, "Fortunately, for the new globally educated student, a Brookes education can pave the way for many more options available to students globally."
Prior to Admission, students will take part in a comprehensive interview process with the IB Diploma Coordinator and University College Counsellor to discuss course selection and direction for post-secondary studies so that the Brookes promise to personalize learning and unlock student potential is met.
As BEG actively finds solutions to navigate and adapt teaching and learning, students will have the opportunity to shift from online learning to a Brookes school. The network offers a range of curriculums including the International Baccalaureate (IB), Advanced Placement (AP), GCSE program, and provincial curriculums in the USA and Canada guiding students to top-tier universities around the world. The Global Transfer Program guarantees preparation for all programs on offer.
Students admitted to the Global Transfer Program have the opportunity to connect with expert faculty with extensive teaching and international experience while avoiding travel risks and challenges.

At the heart of each school and every Brookes educator are the three pillars that inspire and guide the work of the Brookes family; developing character in young people through challenges; connecting with local and global communities; being Creative in looking at old problems in new ways and embracing a fast changing and unpredictable future. The Global Transfer Program embodies these driving pillars, and the BEG strives to place students in a program suited to their academic needs.
Mr. Skeoch concludes, "Brookes have created a change for the better. Through our shared commitment to character, community and creativity, a future Brookes graduate can now truly 'unlock the potential' our global family so firmly believes in."
To learn more about the Global Transfer Program, please contact the Brookes Education Group Recruitment Office: info@brookes.org.
***
About Brookes Education Group
Brookes Education Group was founded by a team of international educators who share the desire to deliver high-quality education accessible to youth around the world. The Board of Directors develop schools that focus on the whole child through the rigors of academics, the balance of physical education and socio-emotional support. Each Board member encourages and truly believes in the limitless potential of every Brookes student.
Through education, our governing board created a network of schools aiming to provide a global learning environment empowering the next generation of global change-makers who are not only confident and passionate in learning for them- selves but are inspired to make a difference and help others.
Brookes Education Group is a global network of schools connected through a common philosophy – inclusive, creative and personalised learning – that enables young people to become caring and compassionate advocates for themselves and the world they live in. Students are sup- ported in a caring environment and given opportunities to learn about them- selves and take actions in areas in which they are passionate to unlock their potential.
Brookes Education Group has expanded into a globally connected network of schools located in culturally unique places around the world; USA, Canada, UK, South Korea, Russia, India, and soon-to-be the Ukraine. We celebrate multicultural communities and diverse backgrounds understanding and accepting cultural differences is of the utmost importance in communicating effectively in the 21st century.
Lucy Kelley
Director of Global Marketing and Communications
lkelley@brookes.org